Carpet Cleaning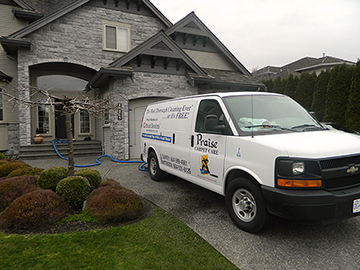 We use the safest detergents and pre sprays, high heat, and advanced carpet cleaning technology for the ultimate
steam carpet cleaning
system – also called Hot Water Extraction. Steam cleaning is recommended by leading carpet manufacturers. We use the products that give you the best, safest, and
cleanest carpet
. High heat extracts out embedded
soil and stains
with ease, leaving them cleaner and brighter with a drying time of around 3-6 hours. We also have
residential carpet cleaning
and
commercial carpet cleaning
maintenance alternatives, such as
bonnet
,
shampoo
, and
encapsulation/dry cleaning
. If you or your family suffers from allergies or asthma, please notify us at time of scheduling that you would like to use the Allergy Relief Treatments and remember to always ask for Scotchgard Carpet Protector
Praise Carpet Care
Our main priority is customer service and getting your carpet clean! Our crews are committed to every job with the intention of gaining your trust and adding your name to our list of life-long customers! Need a carpet cleaning price .Call for a free estimate or we also do free in home carpet cleaning inspections!
What We Do
Protect Home and Furnishings
Walk-off mats and corner guards protect entryways, walls, and furniture from tracking, damage from hoses and tools, etc.
1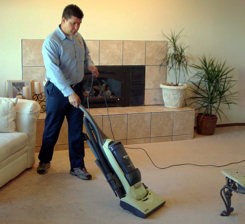 Pre-Vacuum, Edges Too!
Precleaning removes up to 79% of dry soil in the carpet, making steam cleaning much more effective, as the dry soil is removed before it gets wet!
2
Move Furniture
Your furniture will be placed on 'Skidders', low-friction pads that will allow the furniture to be moved about safely during cleaning.
3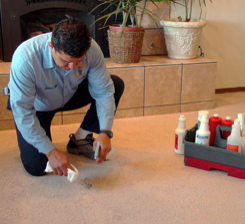 Treat Stubborn Spots
Every effort will be made to remove troublesome spots… without damage to yoru carpet.
4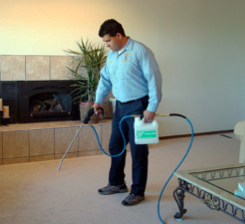 Pre-Condition Carpet
Pre-Spray allows the detergent more time to work – like pre-soaking dishes it can get your carpet much cleaner than with extraction alone.
5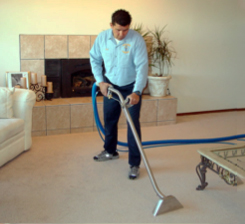 Extract / Clear-Water Rinse
Leaves no sticky, dirt-attracting residue behind, like rinsing hair. Rinses soil and detergent from fibres.
6
Clean Baseboards
Removes build-up & Nicely finishes room.
7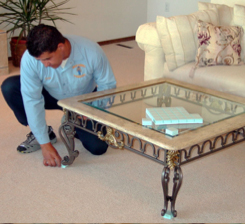 Block and Tab Furniture
Protects carpet from permanent stains, protect furniture from watermarks, and speeds up drying time beneath furniture.
8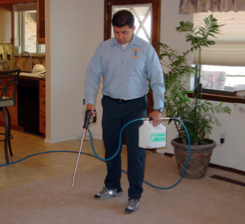 Re-Apply Carpet Protector
Restores carpet's ability to resist spots and stains. Helps carpet to last longer and maintain it's appearance.
9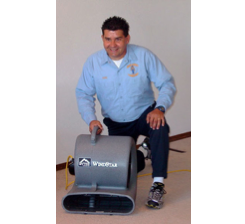 Re-Set Pile and Speed-Dry (When Required)
Although rarely needed, in some circumstances a fan may speed up the drying process.
10